World's most ergonomic Steel Core Body Armor.



Leading the way in what matters most for your armor: Capability and Comfort! Since 2013 CATI Armor has been at the forefront of armor innovations. Most notably is our TRUE RADIUS multi-curve armor plates named the CQB for "COMFORT QUAD-BEND". Even though multi-curvature is not new to body armor, the composite manufacturers have been doing this for decades, we created an unmatched "Patent Pending" forming process to offer this significant benefit in steel core armor applications.
Independently lab tested by HP White Ballistics Laboratory and extensive in-house development, we've placed our name at the top of steel core offerings providing you the most Capable, Comfortable and Concealable rifle threat rated armor available. At a mere .26 of an inch, your armor is afforded an extreme low profile and provides the beneficial weight distributing characteristics of the "double curve" form.
BALLISTIC TESTS
Independent Lab testing and Ballistic Resistance test results on CATI Armor® to NIJ-STD-101.06 Standards and Research and Development to the future 101.07 Standards for the new category of RF-2 (Level 3+). All independent lab test performed by H.P. White Ballistic Laboratory.
NIJ-STD-0101.06, LEVEL IIIA Pistol Plate .44 Magnum / .357 Sig (PDF)

-Zero Penetrations, Minimal Back Face Signature

NIJ-STD-0101.06 LEVEL III Rifle Plate M80 Ball (.308 / 7.62x51mm) (PDF)
-Zero Penetrations, Minimal Back Face Signature
Proposed NIJ-STD-0101.07, RF2 (3+ Rating) M193 .55 Grain 5.56mm 3250fps (PDF)
-Zero Penetrations, Minimal Back Face Signature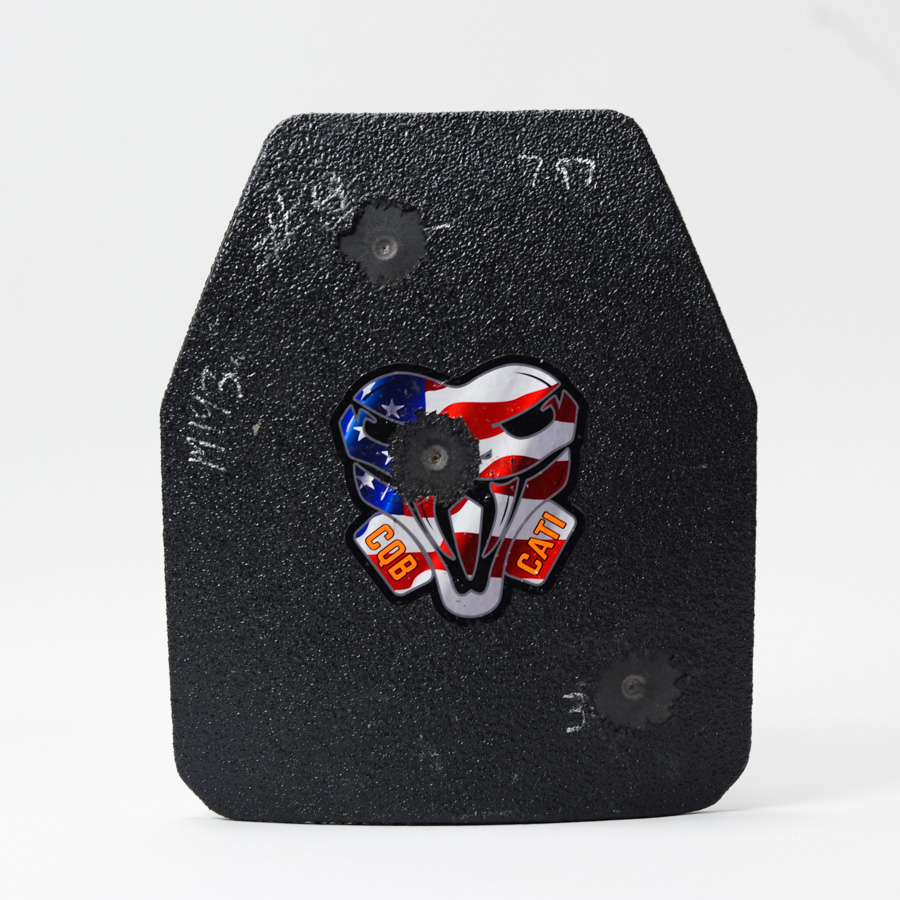 Proposed NIJ-STD-0101.07, RF2 (3+ Rating) M855 Penetrator 5.56mm 3115fps (PDF)
-Zero Penetrations, Minimal Back Face Signature